EARLY BIRD EASTER RAFFLE DRAW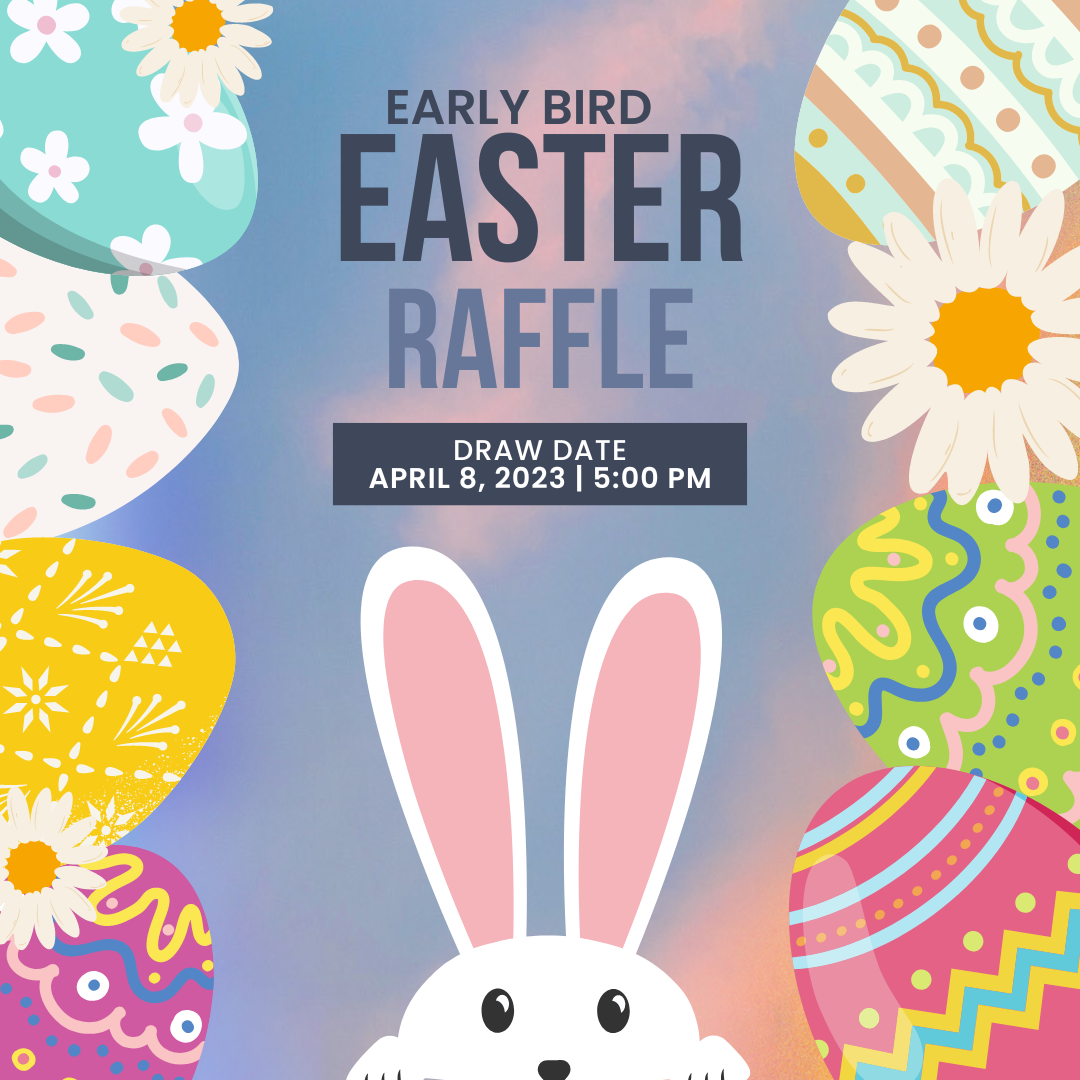 WE'RE BACK WITH A BIGGER AND BETTER GIVEAWAY THAN EVER!
From now until April 8th, 2023 at 5:00PM, the Lutz Mountain Heritage Museum is selling tickets for the chance to win a one of TWO PRIZE PACKAGES valued at $2150! That is, TWO lucky winners will be walking away with either the "A Little Time fore Two" prize package valued at $950 or the "For the Love of your Car" prize package valued at $1200!
What is in these prize packages? We thought you'd never ask!
2x tickets to Stars on Ice at the Avenir Centre (May 3rd, 2023 at 7PM)
2x 3-month membership to Squash Moncton
1x Boston Pizza gift card ($100 value)
1x Jean's Restaurant gift card ($50 value)
1x Tim Hortons gift card ($50 value)
1x Starbucks gift card ($25 value)
"FOR THE LOVE OF YOUR CAR"
2x Moncton Honda Car Detailing
Value of $1200!
Tickets are $5.00 each, OR $10.00 for 3 tickets, Or $20.00 for 7 tickets.
There will be TWO winners!
The more tickets you buy, the better chance your name will be drawn.
Draw date will be April 8th, 2023 at 5:00PM and the winners will be contacted immediately. All our social medias will be updated with the winners name by April 9th, 2022.
Open to New Brunswick Residents ONLY.
All proceeds will be going to support the Lutz Mountain Heritage Museum and Meeting House in their effort to preserve our local history, provide fun and educational public programming, and create a welcoming community space where everyone feels like family!
HOW DO I ENTER?
OR
Stop by the Museum at 3143 Mountain Rd, Moncton, during open hours Monday-Thursday 9am-4pm and pick up your tickets there! We can accept cash, credit, or debit.
WHAT ARE YOU WAITING FOR? ENTER TODAY!