Relax and Breathe – Art Meditation Class
February 19 @ 2:00 pm

-

3:30 pm

$35.00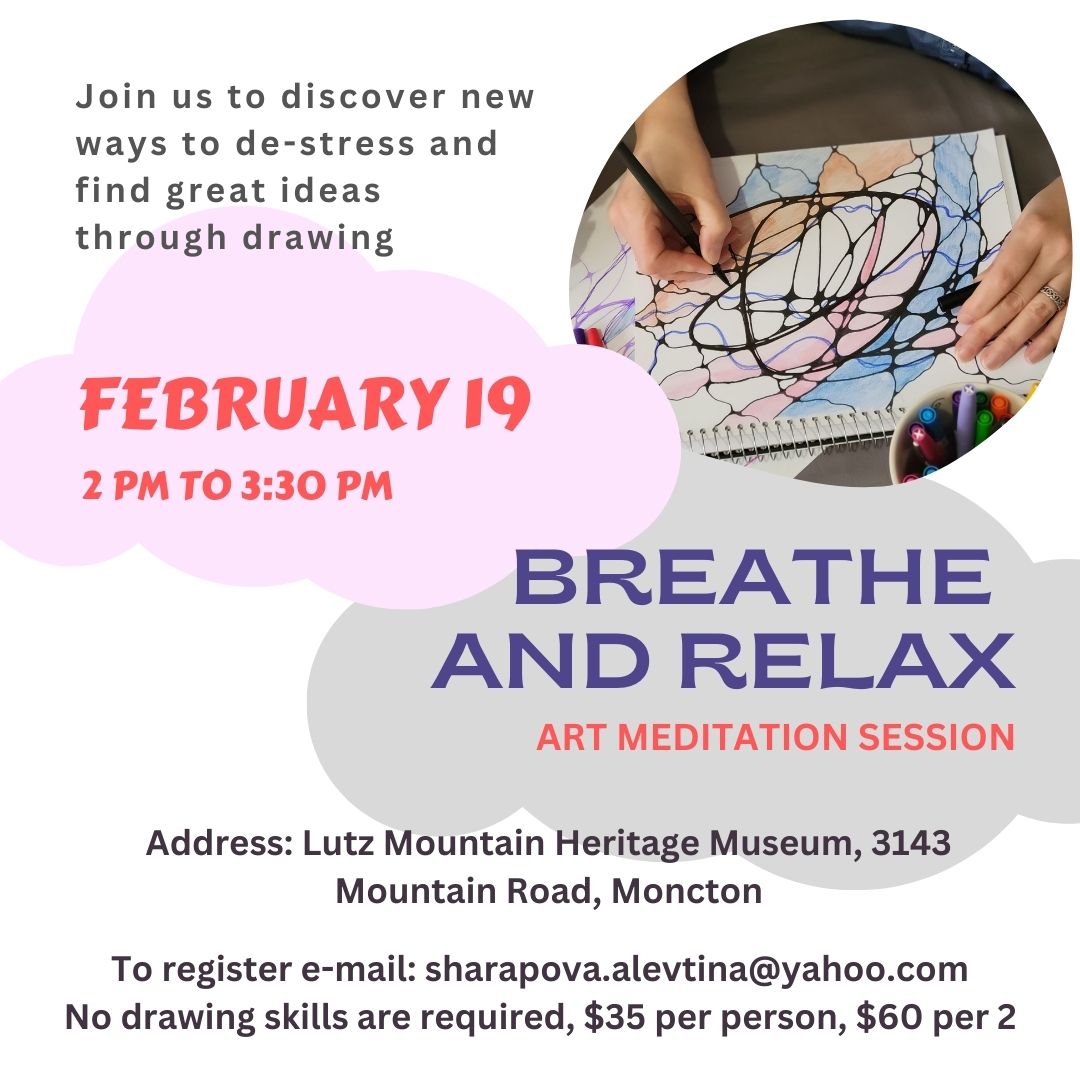 Have you been feeling stressed? Overwhelmed? Anxious? Perhaps traditional relation techniques have not worked for you and you are looking for something a bit more creative? Well look no further, we got just the thing for you!
The Lutz Mountain Heritage Museum is proud to host artist Tina Sharapova of Art is always magic for her "Relax and Breathe" Art Meditation Class coming up on Sunday, February 19th, 2023 from 2:00pm to 3:30PM.
In this class, students will have an opportunity to try out and learn a special relaxation technique called Neurographics. Developed by Psychologist Pavel Piskarev in 2014, Neurographics combines our modern understanding of how the brain works with traditional art therapy. Specifically, it is great for those who struggle to sit still long enough to meditate. In Neurographics, you can let your hand draw and wander while allowing your thoughts calm down.
No artistic skills are required and all materials are supplied. You just have to come ready to relax and make art!
Does this sound like something you would like to give a try?
Sign up for the class by emailing Tina Sharapova at sharapova.alevtina@yahoo.com
Class is $35/person or $60/ for two signed up together
Location: 3143 Mountain Rd, Moncton
Want to learn more? Find out more here: https://www.artmeditation.space/